We are immensely grateful to the following for their support of the REACH campaign:
Cheltenham Business Improvement District
Cheltenham Borough Council
Cheltenham Chamber of Commerce
Cheltenham Trades Council

Conservative Party
Alex Chalk, MP for Cheltenham and PPS to the Secretary of State for Foreign and Commonwealth Affairs
Laurence Robertson, MP for Tewkesbury
Sir Geoffrey Clifton-Brown, MP for Cotswolds
Gloucestershire County Council
Labour Party
Liberal Democrats
Martin Horwood, MEP South West England
Max Wilkinson, Cheltenham Liberal Democrat Councillor and Prospective Parliamentary Candidate
The majority of Gloucestershire's Parish Councils
Unison, Gloucestershire Healthservice Branch
Unite the Union, Gloucesteshire Health & Care Service Branch

Commercial Partners
Brace Creative Agency, Gloucester – for creating this website at a reduced cost
Read about what some of supporters say about REACH.
Here is what Reg Beagley, Vice Chair of Unite, Gloucester Area Health Sector Branch had to say. 
The Branch represents members who are emergency care doctors, paramedics and other ambulance staff and receptionists, as well as porters, nurses, allied health professionals and other ancillary staff.
Our priority is obviously to prevent job losses and to support the health & wellbeing of staff but, as our members strive to deliver the best care to patients that they can, we deplore any cutbacks to the service which the public should expect.
We are most concerned about these proposals and the effect that they will have on both the general population and our members.
The present situation is already causing many problems; we know that after 8pm patients in need of urgent care in the North East of the County are often taken to Warwick and those in the East of the County to Swindon. Will this become the norm 24hrs?
I have recently purchased a property in Tewkesbury, from where it is an easier drive to the Gloucestershire Royal Hospital (GRH), but if one was two or three miles nearer the A46, then it would be better to go to Cheltenham General Hospital (CGH), so obviously from Toddington or Winchcombe likewise.
Paramedics and other ambulance staff work virtually non-stop, there being little 'downtime' and often not able to take proper meal breaks and have any rest during shifts which are often of 12 hours.
Doctors working in A&E are under stress coping with high numbers of patients and trying to operate within the target deadlines. Receptionists and other ancillary staff also work in this heightened stressful environment.
If the A&E at CGH were to become an Urgent Treatment Centre, only taking 'walk in' patients, the present situation would reach intolerable proportions. At present the numbers are that CGH has just under 50% of the number attending GRH. One recent recorded figure was ninety at GRH and 36 at CGH. The department at GRH was under considerable pressure so, if the 36 from CGH were to be added it could have reached a critical position.
Doctors working in the A&E department at Gloucestershire Royal Hospital (GRH) would have increased stress levels, fighting against targets being breached. It is recognised that these doctors need to observe patients and consider a wide range of symptoms to come to a correct diagnosis. Piling more pressure upon them is not only unfair, but will increase the stress they are under, resulting in the possibility of poorer outcomes for patients.
Paramedics and ambulance crews will also see rising stress levels. Imagine that you pick up a patient, proceeding to GRH, knowing that the A&E department is already at capacity and that you might not be able to take your patient off the ambulance and into the department.
Stress levels would be at breaking point, staff will burn out and, in a service already having recruitment and retention problems, the result could well be that the older and more experienced staff will be taking early or medical retirement.
One can also imagine the stress that receptionists would be under; with a department heaving with patients they have to observe parents with a small child or somebody with an elderly relative entering, knowing that they are going to have a very long wait.
The triage system could be overwhelmed for when the number of patients reach these sorts of critical levels. How can they be passed on for treatment in any real order of priority? It will become impossible to decide, other than the most life threating, as to whom requires treatment before someone else.
The effects on morale will sweep through the unit, affecting every member of staff working in such an atmosphere.
Another area of concern is that with less surgical facilities at CGH, meaning less surgeons and registrars available to the Urgent Treatment Centre, it may become a standalone operation. This could open it up for the possibility of being put out for tender and becoming operated by a private company in the future. We are totally against the continued fragmentation of the NHS and are, therefore, mindful of anything which could see more of this locally.
NOTE
This is happening against the backdrop of substantial fears that the two late opening Minor Injury Units, at Cirencester and Stroud, are about to have their hours reduced to 8am until 8pm, having already been reduced from 24hrs to 8am until 11pm.
Here is what Professor Robert Arnott, Health Spokesman, Cheltenham Labour Party had to say.
The Labour Party deplores the proposal to close, or downgrade, the Accident and Emergency (A&E) Department at Cheltenham General Hospital and transfer it and other services, particularly General Surgery, to Gloucestershire Royal Hospital in Gloucester.
This proposal is included in the "public engagement document", 'Fit for the Future – developing urgent and hospital care in Gloucestershire', issued by One Gloucestershire (the Integrated Care Service, comprising Gloucestershire Clinical Commissioning Group, primary care providers, NHS providers in the county and Adult Social Services). In response to challenges (from anti-austerity groups, community groups, Members of Parliament, General Practitioners, trades unions and the Cheltenham Chamber of Commerce) One Gloucestershire appears to have stepped back from implementing this to claim they "never had any plans to close A&E", with the document merely to be considered a Public Engagement, prior to a formal Public Consultation, which should start in March 2020 (now postponed to May).
Since 2013 the Hospital Trust has wanted to centralise A&E at the Gloucestershire Royal Hospital, with Cheltenham General Hospital to have a GP-led, or Emergency Nurse Practitioner-led Type 3 Urgent Treatment Centre, only capable of treating minor injuries and illnesses. This would mean all emergencies and ambulances would have to go to Gloucester. Like others, the Labour Party is deeply concerned about the impact such a closure would have on the people of Cheltenham and North and East Gloucestershire, as well as the increased pressure it would put on A&E in Gloucester. We are equally appalled by the decision to relocate all General Surgery to Gloucestershire Royal Hospital, which could have serious consequences for the safety of patients in Cheltenham General Hospital.
Many may not be aware the Type 1 A&E Department is already only open during the day, from 8am to 8pm and is downgraded to a Type 3 or 4 Minor Injury & Illness Unit between 8pm and 8am. Any campaign to defend the NHS in Cheltenham must include the demand for the return of a full twenty-four hour service.
The Labour Party, will challenge anyone who attempts to undermine the NHS and supports organisations such as REACH, a broad-based campaign that is prepared to fight cuts to our local NHS provision currently under threat and helps people affected by these changes to let their voice be heard.Branch statement on public engagement document regarding development of Urgent and Hospital care in Gloucestershire

Francis O'Ryan, Branch Secretary, on behalf of UNISON Gloucestershire Districts Health and Community Branch)

One Gloucestershire and the Hospital Trust have published a 'public engagement' document 'Fit for the Future – Developing Urgent and Hospital Care in Gloucestershire'.  In this they clearly state, "We see both Cheltenham General and Gloucestershire Royal Hospitals continuing to provide a range of same day, walk in, URGENT care services 24 hours a day, 7 days a week for local patients."

Elsewhere in the document they define "Urgent care – an illness or injury (sprains, cuts and grazes etc.) that requires urgent attention i.e. generally needs to be assessed and dealt with on the day but it is not life threatening situation." 

It is quite clear from the engagement document they intend to CLOSE the Type 1 Accident and Emergency (A&E) Department at Cheltenham and replace it by an Urgent Treatment Centre, which would NOT be able to provide "Emergency care – is when you have a life or limb threatening illness or injury which requires rapid and intensive treatment."  This would mean anyone requiring emergency medical treatment would have to travel to Gloucestershire Royal adding time to the vital first hour.

Therefore, UNISON Gloucestershire Districts Health and Community Branch (GDHC);

opposes the intentions to downgrade, or close, the Type 1 Accident and Emergency Department at Cheltenham
Rejects the proposal that an Urgent Treatment Centre is sufficient for a town of nearly 120,000 people, plus those that travel to Cheltenham from outside the area (200,000 in Cheltenham, Tewksbury and the North Cotswolds combined)

We also;

Support REACH in their campaign to not only keep, but restore the Accident and Emergency Department at Cheltenham to a full 24/7 service

The latest proposals contained in the public engagement document for reconfiguration of services at the two Hospitals should be seen in the context of more services being transferred from Cheltenham General Hospital to Gloucestershire Royal Hospital, with only a few key moves in the other direction.

Below is a (not exhaustive) list of changes to services provided in Cheltenham General and Gloucester Royal Hospitals, which ultimately both weakens and undermines the services in Cheltenham.

2000 Ear Nose and Throat surgery moves to Gloucestershire Royal Hospital (GRH)

2002 East Gloucestershire NHST & Gloucestershire Royal NHST merge, forming Gloucestershire Hospitals NHST (GHNHST)

2005 GHNHST publishes plans to downgrade Cheltenham General Hospital Battledown Children's ward

2006 CGH Battledown Children's ward downgraded

2006 CGH Maternity Ward downgraded from being consultant led to midwife led. GRH becomes only consultant led maternity unit in the County.

2008 Gynaecology and Womens' services centralised to GRH

2011 Urology centralised to CGH

2013 CGH A&E downgraded to nurse led unit during overnight hours 2000hrs – 0800hrs. GRH is now the only 24/7 consultant led A&E unit in the County.

2013 Early Day Motion called by Alex Chalk MP in Parliament about GHNHS Foundation Trust Surgery Strategy proposals

2014 Vascular Surgery centralises at CGH

2017 Reorganisation of Trauma and Orthopaedics – All trauma/emergency and major elective spinal surgery to GRH and elective orthopaedics to CGH

2017 All Emergency medicine centralised to GRH

2017 Cardiology and Gastroenterology centralised to CGH

2018 GHNHS Foundation Trusts publishes proposal to move emergency and elective general surgery from CGH to GRH

2019 GHNHS Foundation Trust temporarily suspends plans to transfer General Surgery from CGH after threat of Judicial Review, but continued planning for the transfer behind closed doors

UNISON GDHC welcomes the recent comments made by Mark Pietroni, Gloucestershire Hospitals NHS Foundation Trust Medical Director.  "We have no plans to close the A&E service at Cheltenham.  What we mean is a continuation of the same service, the same workforce we have now, which includes consultants".

UNISON GDHC urges One Gloucestershire and the Gloucestershire Hospitals NHS Foundation Trust to make every effort to;

consult with all concerned, including workers at both sites and their elected representatives and bring all their concerns to the attention of the House of Commons at the earliest possible opportunity
consult with the local MP and prospective parliamentary candidates to discuss our concerns outlined in this statement

We also urge members and the general public to;

support REACH's campaign – more details can be found at reachnow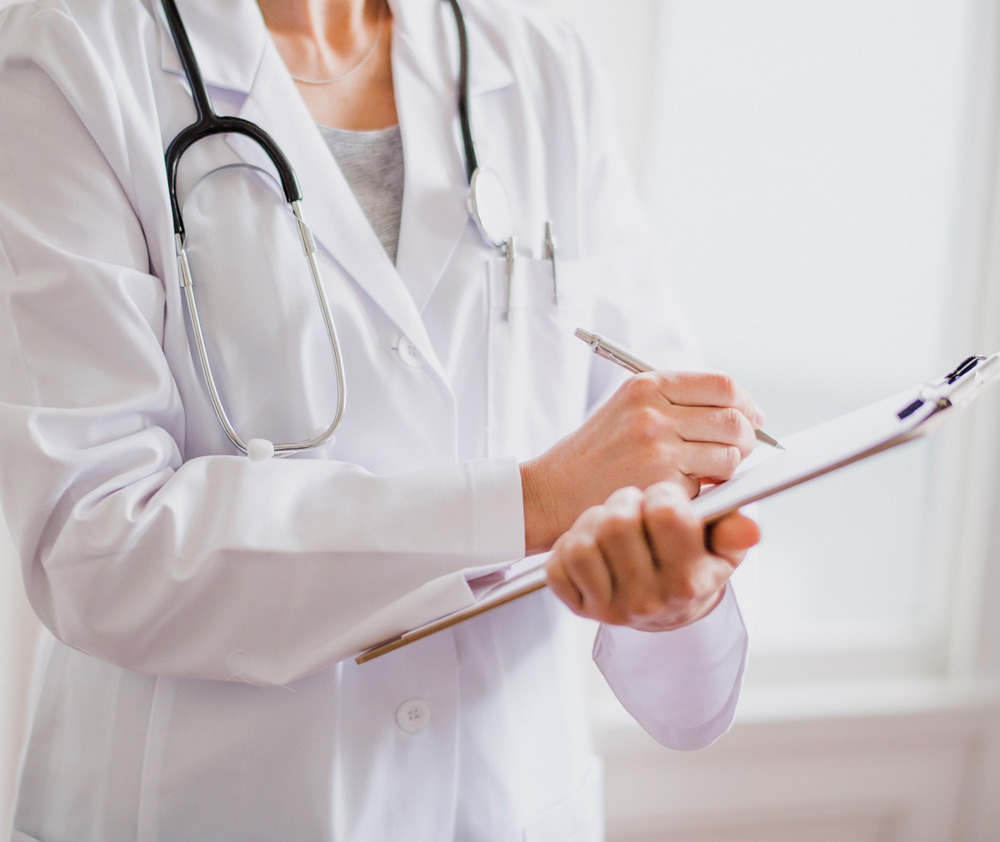 "To have a fully functioning, fully staffed A&E Department operating 24/7 re-instated at Cheltenham General Hospital, which serves a population of at least 200,000 in Cheltenham, Tewkesbury Borough, and the North Cotswolds, at the earliest possible opportunity."
REACH, c/o Cheltenham Chamber of Commerce,
2 Trafalgar Street,
Cheltenham,
GL50 1UH